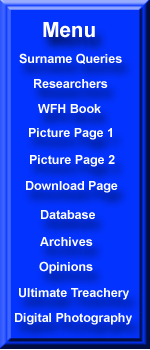 Welcome to the Wimberly Family History Web Site!
I started this web site on a hot summer day in July, 1997 as a project to learn how to design web pages. It wasn't long before I discovered the power of using Internet e-mail and was soon connected with genealogists from around the world. My search has since expanded to include the many branches of the Wimberly/Wimberley surname.
Our home page has been improved over the years by including features suggested by my many genealogy friends. It is now a "one-stop" Internet location where you can find queries from descendants of various Wimberly branches in the United States, Europe and South Africa, about their ancestors. There is a researchers page which lists the name and e-mail address of Wimberly family surname researchers. Don't overlook the document download page where there are genealogy reports on various Wimberlys (and other families) in Adobe Acrobat© .pdf format.
We have included all of the Wimberly/Wimberley entries in the 1790 to 1910 US Census for many states of the Union.
We believe the Wimberly surname was introduced in the Colony of Virginia in 1673 by either John Wimberley of Pinchbeck, Lincolnshire County, England, John Wimberley (son of William Wimberley) of London, or John Wimberley of Lancashire County.
There were two other Wimberley's that immigrated to Virginia - William and Peter Wimberley - in October 1672 that could be our connection to England. These two Wimberley's were transported to Virginia by Thomas Milner I who was born in 1610 in Yorkshire, England and brought his family to Richmond Co, VA in the early to mid 1600's. Milner then moved to Nansemond County, Virginia in 1672.
According to the land grant, Milner received 150 acres of land for the transportation of 3 persons, William Wimberley, Peter Wimberley, and Catherine Barstable.
None of these connections have been proved. We assume, therefore, there is a common ancestor (John or William) to start our search for our Wimberly roots in the United States. For additional information on the Virginia Colony, go to the Features section..
We recently discovered another William Wimberly who immigrated from England to Sangamon County, Illinois in the early 1800's.He was born in about 1790 and died early, leaving a wife, four sons and one daughter.

Then there is the branch of the Wimberly family who spells their last name with an extra "e" (Wimberley) and claims not to have descended from our John Wimberly (or William Wimberly) but from a Wimberley that imigrated to Savannah, GA from Ireland (or Scotland). They live mostly in the Hill Country of Texas (Wimberley, Texas) and are descendants of Zachariah W. Wimberley and Pleasant Wimberley. My feeling is they, also, are from John (or William) of Virginia and one day we will have proof of the connection.
In addition to Elijah Wimberly data (which is my branch of the family), there are links to other web pages that may be of interest to you if you are doing research on any of the other Wimberly family branches. You may want to start with the on-line Wimberly family database to look up over 7,508 surnames and over 2,500 Wimberlys. This database has not been updated since 1998. I do, however, maintain an up-to-date database (Family Tree Maker 7.0) on my master computer that has over 20,430 entries of Wimberly's and other surnames that have married into the Wimberly family since 1455.
Good luck and good genealogy hunting for your family roots. I began my quest for information on the Wimberly surname at the LDS library in Salt Lake City, Utah in 1984 and haven't been able to quit since.
Genealogy is like reading a good mystery book; you don't want to quit until you find all the answers. Any information you can contribute to make this web page more accurate or complete, please let me know. Send an e-mail to twimberly@mchsi.com and I will answer as soon as I'm able or phone me at (618) 997-9610 or (618) 751-0009 to answer questions about the Wimberly surname.
It is my sincere hope this website will help bring all branches of the Wimberley/Wimberly family together and remove all doubts of how and where the surname was established in the United States.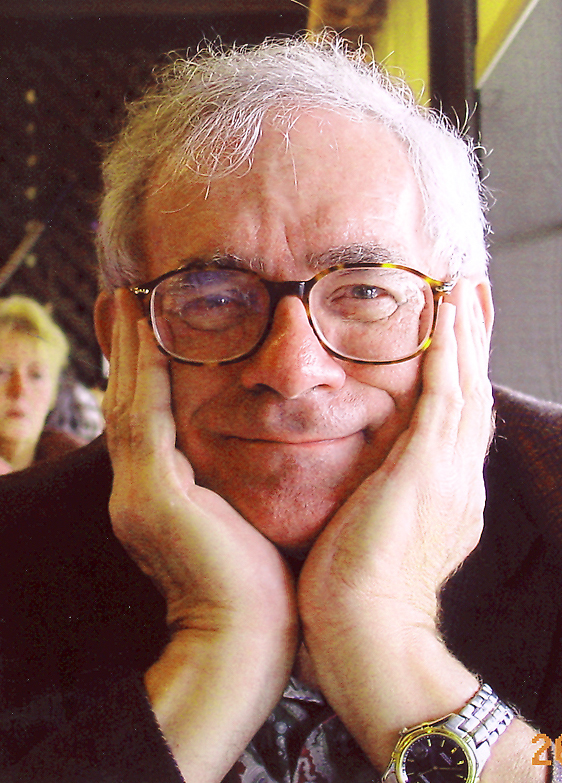 Thomas L. Wimberly
2008